Set up AutoDiscover in Thunderbird
Mozilla Thunderbird is a fully featured, secure and very functional email client. Here we use "test@dynu.biz" as an example to configure autodiscover in this email client.
Step 1: Add autodiscover CNAME record
To obtain the autoconfig details, Thunderbird contacts http://autoconfig.emailaddressdomain/mail/config-v1.1.xml?emailaddress=emailaddress, in our case,
http://autoconfig.dynu.biz/mail/config-v1.1.xml?emailaddress=test@dynu.biz
. The returned file must have the ConfigFileFormat as below.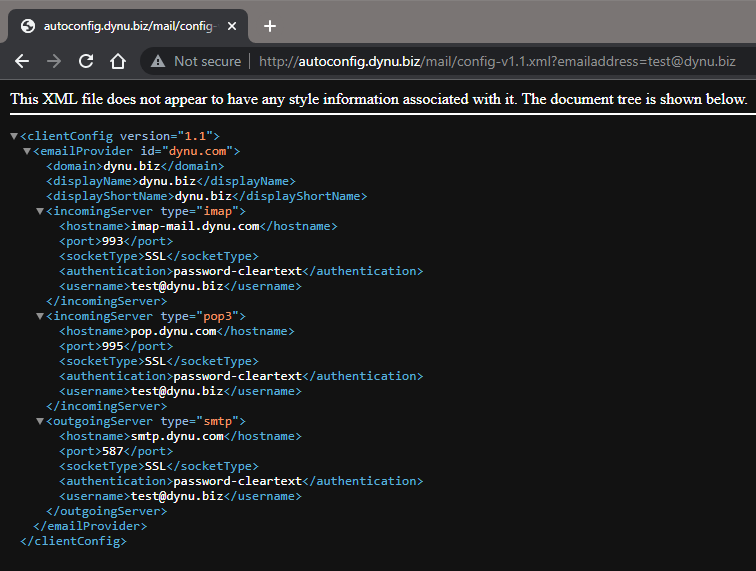 We can add a CNAME record for autoconfig.yourdomain.com to point to autoconfig.dynu.com for the above to work.
NOTE:
If you use our full service email and also host your domain's DNS with us, this CNAME record along with multiple SRV records have already been added for you when you activate the full service email.

Step 2: Configure Thunderbird

Launch the Mozilla Thunderbird application in your system and select the
Email
option under
Choose what to Set Up
.

Enter the name of the user, the Email Address and the Password of an account from your domain. Click
Continue
to proceed.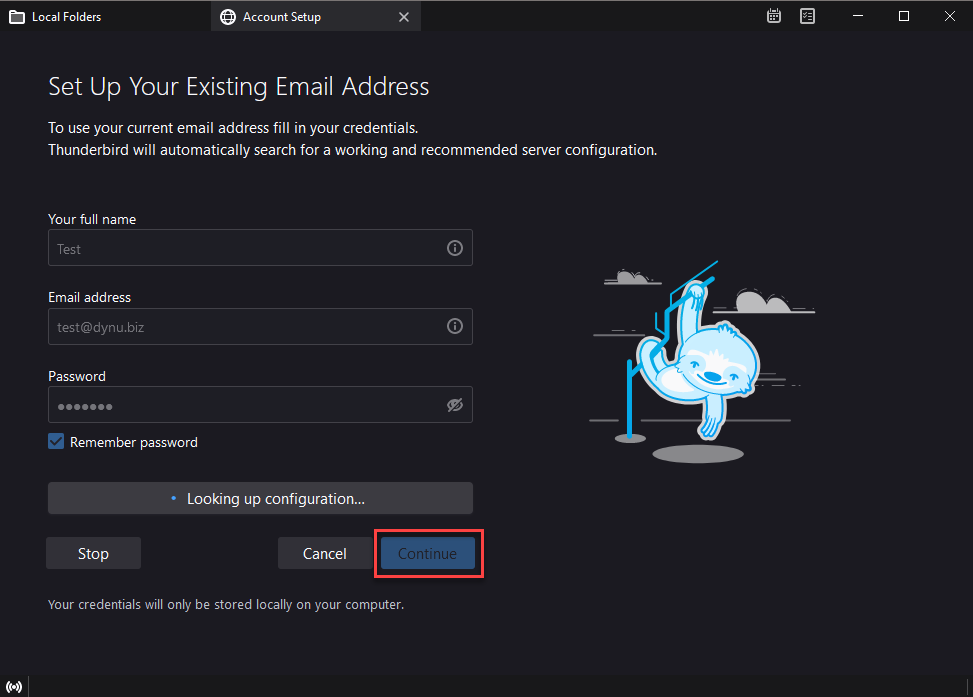 Click
Done
to complete the configuration. Your account will be added to Thunderbird and you can use Thunderbird to send/receive emails using your custom email address.