A name server is a server which controls the DNS for a domain. It handles queries or questions from your local computer, about the location of a domain name's various services. Domain Name Servers are the Internet's equivalent of a phone book.
Which name servers you need to use depends on where it's registered and where your website is hosted. All domain registrars should provide you with the ability to change at least two name server entries on your domain name. In order to avail our free dynamic DNS services, you need to list the following Dynu name servers:
NS1.DYNU.COM
NS2.DYNU.COM
NS3.DYNU.COM
NS4.DYNU.COM
NS5.DYNU.COM


When you register a domain name with us, we set it to our name servers. If you need to change it, here is how you do it.
STEP 1: Log into the control panel
Open a Web browser and type http://www.dynu.com/ControlPanel in the address bar then press the enter key. Use your username/email address and password to log into the control panel.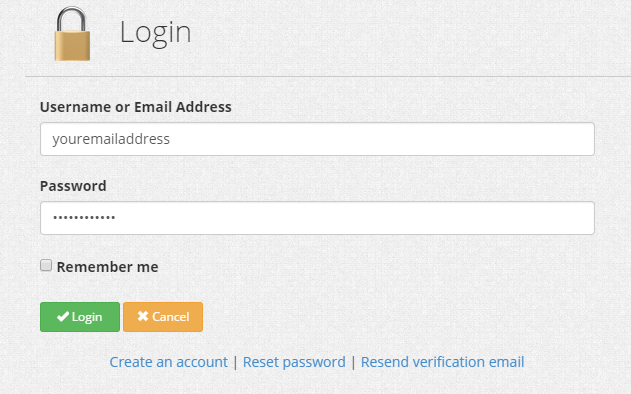 STEP 2: Find your domain settings
After logging into the control panel, go to
Domain Registration
section and click on the domain name for which you want to change the name servers.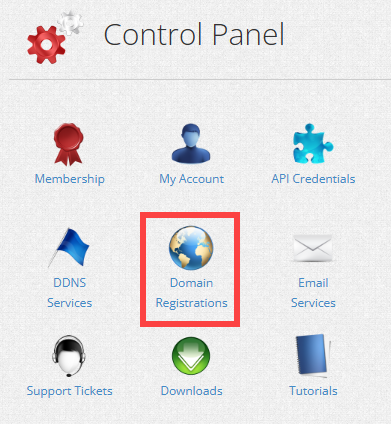 STEP 3: Change name server
In your domain settings, you will see an option to manage your name servers.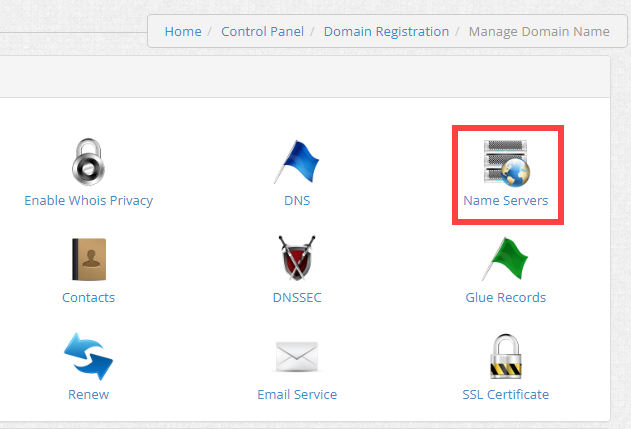 'Set Default Name Servers' will set Dynu name servers for your domain name. You need to have at least one primary name server and one secondary name server. The primary name server cannot be removed, so if you need to change the primary name server, you can first add the new primary name server and make it primary.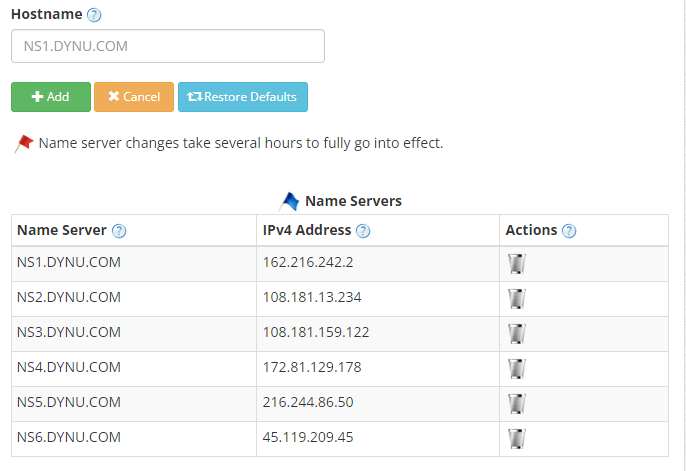 If your domain name is not registered with us, you can either
transfer
your domain name to us and manage your DNS settings or you can contact your current registrar to change the name servers.