QNAP
QNAP
QNAP NAS (Network Attached Storage) has a 'Customized' option that you can use to configure Dynu's free dynamic DNS service.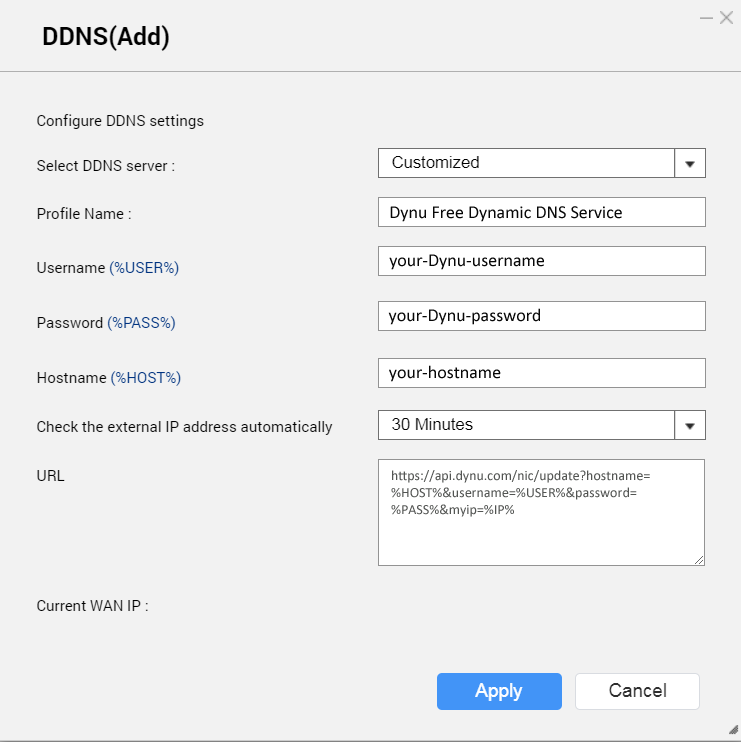 Select DDNS server: Customized
Profile Name: Dynu Free Dynamic DNS Service or any other name you want to use
Username: enter your Dynu username, which could be found in Contact Details in the control panel.
Password: enter your Dynu password or IP update password. MD5 or SHA256 of the password is also accepted on our server side.
Hostname: enter your hostname, for example, example.dynu.com or example.com
Check the external IP address automatically: 30 Minutes
URL: https://api.dynu.com/nic/update?hostname=%HOST%&username=%USER%&password=%PASS%&myip=%IP%