OPNsense
OPNsense
If you have a OPNsense (firmware version 22.7 or higher), you may use the built-in Dynu option in the os-ddlclient plugin to update IP address for your domain name.
The below settings need to be applied:
Enabled: check the checkbox as shown in the image
Service: Dynu
Username: enter your Dynu username, which could be found in the My Accounts section of the control panel
Password: enter your Dynu password or IP update password. MD5 or SHA256 of the password is also accepted on our server side.
Hostname(s): enter your hostname, for example, example.dynu.com or example.com
Check ip method: Interface
Force SSL: check the checkbox as shown in the image
Interface to monitor: WAN
Description: any friendly name of your choice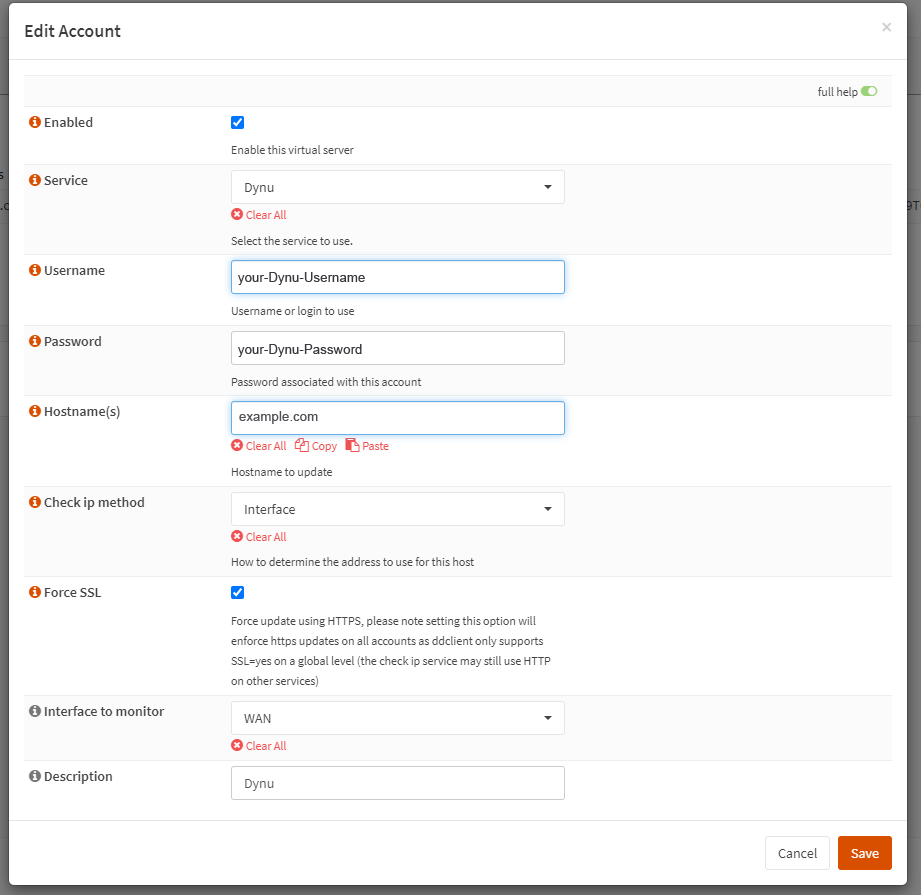 If you still have questions on the configuration, you may
contact
support.