TP-Link ER605
TP-Link ER605
You may use Dynu dynamic DNS service with the 'custom' option of TP-Link ER605.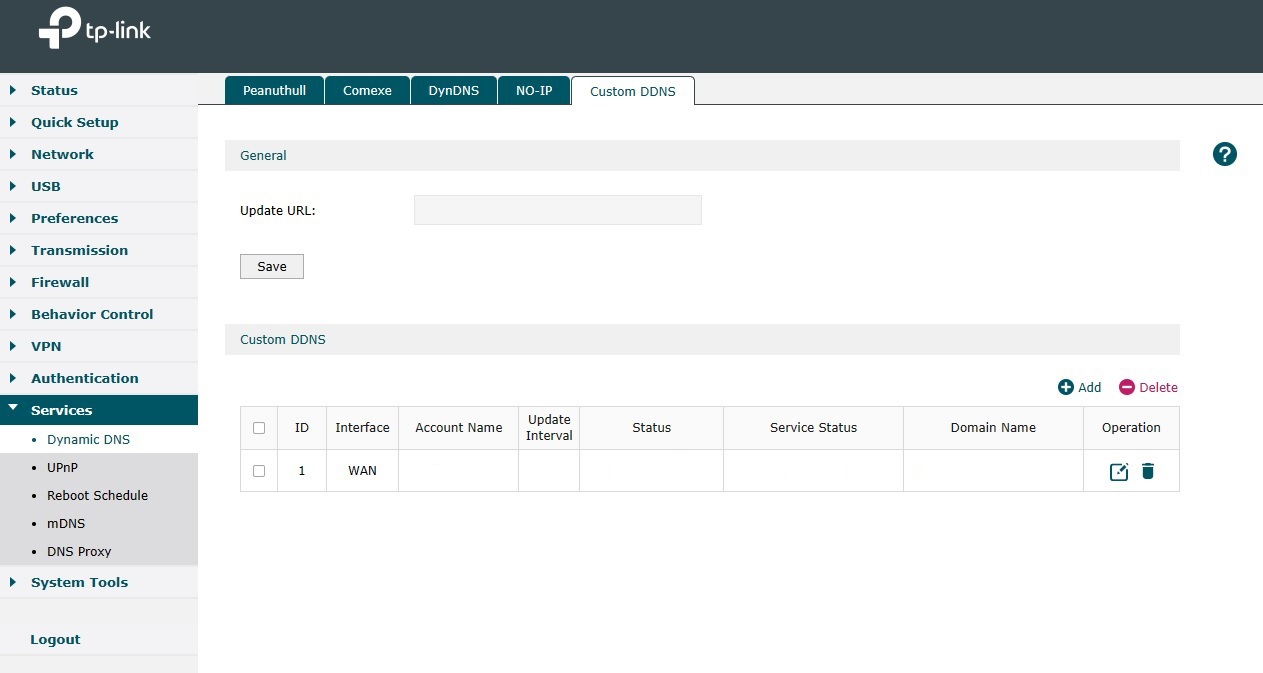 From the main menu, select
Services
then
Dynamic DNS
then
Custom DDNS
. Use the following:
Update URL: https://api.dynu.com/nic/update?username=[USERNAME]&password=[PASSWORD]&hostname=[DOMAIN]
If you still have questions on the configuration, you may refer to the
API
page or
contact
support.